Celebrity Slumber [1]

I was on some sort of holiday; hadn't been home yet and was nervous about what father would say about my absence. The blinds were long, metal and drawn. A school girl was staring at me intently from within an ongoing lesson as I idly killed time in the hallway. Her eyes still intent on me, I went back and tried to phone home from one of the plethora of telephones on the window sill: an old cordless, a rotary phone with an enormous, oversized dial – all had been unplugged or sat with frayed cords. Father was going to be pissed . . . I sat watching webpages silently scroll and flicker past in loud colors. My name was not on any of them. Bill Gates appeared between each one on an infomercial set with a thirty-eight jeweled necklace . . . Bill Gate's Thirty-Eight Jewels, Bill Gates Thirty-Eight Jewels, Bill Gates Thirty-Eight Jewels . . .

Celebrity Slumber [2]

Pavarotti needed help with the zipper on the side of his suit, which had gotten stuck in the teeth and Russians were busy terrorizing the globe's hot air balloon travel (two explosions already this week. The wreckage, on the small color TV in the lobby, of snapped cords, people bent double over the whicker or possibly crumpled there). The interior of a hotel with sodium lighting and a washed out pastel blue running the length of the corridor, seen from across a vector, from the outside as it were. A lone room service waiter stood in front of a closed door as in a Hopper painting. Again the Muscovite terrorists - this time making voice-over demands over cut-aways of gaseous explosions.

Celebrity Slumber [3]

Tony Soprano pulled me into another room, and turned on some music to avoid being overheard by the feds who had bugged his house. No sooner had we begun to converse when a drop top caddy rolled up and started spraying the place. We made for the back door and circled around . . . (Somewhere in Europe now) . . . And got into a convertible limo at the end of the block, slowly drove by the would-be assassin marking his appearance. Ada was there with us and we began to discuss our options when a trio of Hawaiians approached us with a map of islands, and pointed out that our aggressor was a Maori – promising us more details when we reached Honolulu. Tony pumped them for more info, going along with the ploy and elbowing me with a conspirator's wink which spoke silently of an imminent double cross.
Judson Hamilton © 2007.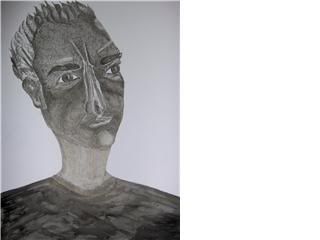 Judson Hamilton lives in Wroclaw, Poland. More of his work can be found at www.identitytheory.com, www.pastsimple.org, and is forthcoming at www.thievesjargon.com.